Kathryn Lewis, DDS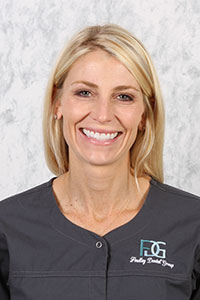 Dr. Kathryn Lewis received her Doctorate of Dental Surgery from Ohio State University College of Dentistry. She graduated with a B.S. in biology from Clemson University in South Carolina. She has been certified in ClearCorrect™ and is a member of the American Dental Association. She is also certified in cosmetic treatments using BOTOX® and JUVÉDERM®. Dr. Lewis has three sons— Braylon, Xander, and Paxton—and one daughter, Quinn. Dr. Lewis works hard to treat her patients as if they were family.
---
Meet Our Team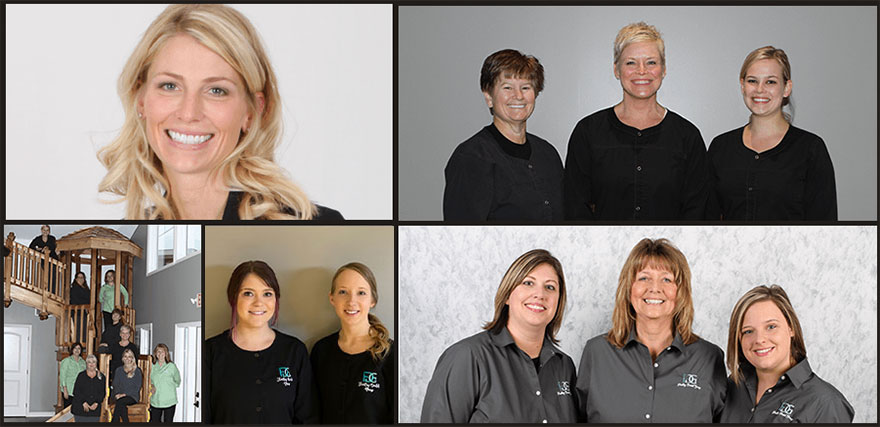 At Findlay Dental Group, we are eager to help you achieve the smile you have always wanted. We strive to make your experience with our dentists in Findlay, Ohio as efficient and enjoyable as possible. If you have any questions about our dental services, or if you would like to schedule your next appointment with Dr. Lewis, we invite you to contact us today. We are excited to help you care for your smile.
---
Cheryl Starr – Office Manager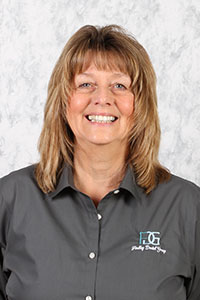 Cheryl has been a part of our team for more than 30 years. She enjoys getting to know our patients and their families, and she likes being part of a practice that is family friendly and involved in the community. Cheryl works hard as part of our team to offer the best care possible. Cheryl is married and has three sons: Shea, Tyler, and Aaron. She also has two grandchildren.
---
Holly Huffman – Scheduling Coordinator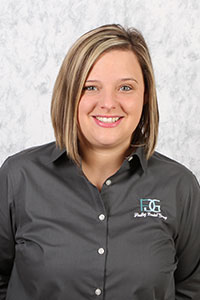 The thing Holly likes best about being a part of our practice is that we are very knowledgeable and family-oriented. Holly has been with our practice for more than four years. In her free time, she likes scrapbooking and spending time with her family, which includes two boys, Jameson and Lennon.
---
Danielle Wilson – Financial Coordinator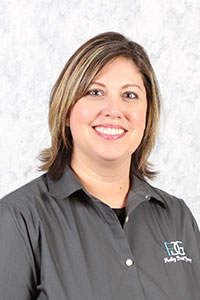 Danielle has been a part of our team for more than ten years, and she enjoys working with our family-oriented practice and knowledgeable staff. Danielle has a son, Dakota, and a daughter, Alivia. When not working, Danielle enjoys reading, scrapbooking, and spending time with her family, including her two grandchildren.
---
Diane Harmon – Dental Hygienist 
Diane has been a part of our team for more than 30 years. She graduated cum laude with an associate degree in dental hygiene from Kellogg College, and she enjoys working with our staff. Diane has a son, Ryan; a daughter, Amber; three granddaughters, and one grandson. In her free time, she is a 4-H advisor with the horse club, and she enjoys sewing.
---
Cathy Jones – Dental Hygienist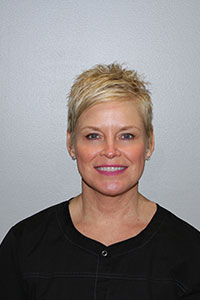 Cathy has been a dental hygienist for 22 years. She graduated from Lima Technical with an associates degree in applied science in dental hygiene. Cathy is married to Todd, with a son Connor, a daughter Logan and a beautiful granddaughter Reese. In her free time she likes to ride motorcycles, hike and exercise. Her favorite time is spent with family and friends and of course her pit-bull Fitz.
---
Tiffany – Dental Assistant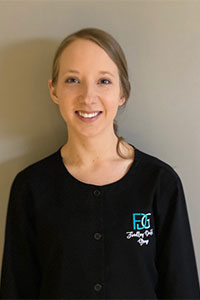 Tiffany graduated from Stautzenberger College in 2013 with a Certificate in Dental Assisting. She also attended Sinclair Community College in Dayton where she received her Expanded Function Dental Auxiliary Certification. Tiffany is married to Danny and they have 3 children; Bryson, Nolan and Amelia. Restoring a smile and the everyday interaction with our patients is her favorite thing about dentistry. Her favorite time is spent with her family traveling and hiking in warm weather.